Inpatient Licensed Practical Nurse Regional Medical Surgical Float Pool
You're ready for your next challenge, the kind that only a nationally recognized healthcare system can provide. At Geisinger, leading healthcare change starts with collaboration, community and lifelong learning. From our systemwide initiatives like our Nurse Residency Program and the Geisinger Nursing Institute, we give our nurses the tools to build a career with lasting impact.
Job Title Inpatient Licensed Practical Nurse Regional Medical Surgical Float Pool Location Danville, PA Job Category LPN - Licensed Practical Nurse, Nursing and Nursing Support Schedule Rotation Work Type Full time Department Central Region Nursing Resources Division Date posted 09/28/2021 Job ID R-20337
Success Profile
What makes a successful nurse at Geisinger? Check out the top traits we're looking for and see if you have the right mix.
Collaborative
Communicator
Compassionate
Problem-solver
Team Player
Trustworthy
Culture
Everything we do is about caring for our patients, our members, our students, our Geisinger family and our communities. Our nurses treat each other with respect and compassion, embrace diversity and take time to connect and listen. We are led by five main values:
Kindness

Excellence

Safety

Learning

Innovation
Learn more
Our Geisinger Family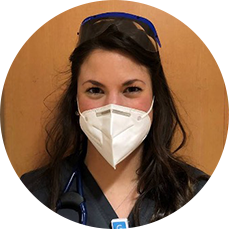 Growing up in the northeast, Geisinger has always had a reputation of being a leader in cutting edge medicine. Being part of their staff is both a privilege and honor. So far working as a RN, has been an incredible experience. The staff is knowledgeable and passionate about their field. They are always willing to help me further my education and skills.
RN, Telemetry Unit, GMC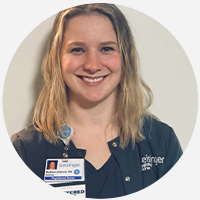 I had a very positive experience as a student nurse during my clinical rotations and knew I wanted to join the nursing team at Geisinger Lewistown Hospital. As a new nurse everyone has been extremely helpful. My coworkers are dedicated to the success of the team and providing the best care possible for our patients.
RN, Orthopedic Oncology, GLH



I'm excited to take the lessons I've learned along my journey from bedside nurse to educator to leader and help position Geisinger's more than 6,500 nurses—in all positions, from LPNs to RNs to advanced practice nurses—for their own future successes.
Chief Nursing Executive, MSN, RN

Benefits
Health and Wellness Programs

Tuition Reimbursement

Professional Development

Maternity and Paternity Leave

Collaboration

Awards and Recognition
Responsibilities
Job Summary
The LPN contributes data to the assessment, planning, implementation, and evaluation of patient care as directed by the Inpatient RN. Promotes adaptive responses of patient or family to achieve the highest level of patient care, promote safety, and maximize patient satisfaction. Exhibits compassionate care during patient-nurse interactions. Coordinates patient care and interaction of staff.
Job Duties
Contributes data to assessments as established by scope of practice and unit standards.
Addresses physical, psychological, social, cultural, and spiritual needs of patient and family throughout the continuum of care.
Supports the plan of care as established in unit standards.
Reinforces patient and family education, family needs and discharge planning throughout hospitalization with members of the interdisciplinary team as directed by the Inpatient RN.
Provides direct patient care including, treatments, medications, and diagnostic studies according to policy and procedure.
Evaluates effectiveness of nursing interventions and plan of care based upon patient response to interventions in collaboration with the Inpatient RN.
Initiates collaboration with physicians, ancillary personnel, and other interdisciplinary team members and takes action to proactively resolve and facilitate patient needs.
Participates in unit-based decision-making regarding the utilization of evidence based practice.
Provides input to the manager for performance appraisals of care delivery team members.
Actively participates as a team member working toward team goals of the unit and organization and is accountable for unit and system specific metrics.
Precepts and mentors new staff and students in a professional, positive manner as assigned.

Work is typically performed in a clinical environment. Accountable for satisfying all job specific obligations and complying with all organization policies and procedures. The specific statements in this profile are not intended to be all-inclusive. They represent typical elements considered necessary to successfully perform the job. Additional competencies and skills outlined in any department-specific orientation will be considered essential to the performance of the job related to that position.
Position Details
Schedule is a Day/Night rotation.
Education
Graduate from Specialty Training Program-Nursing (Required)
Certification(s) and License(s)
Basic Life Support Certification - Default Issuing Body; Licensed Practical Nurse - Default Issuing Body
Our Purpose & Values
Everything we do is about caring for our patients, our members, our students, our Geisinger family and our communities.
KINDNESS: We strive to treat everyone as we would hope to be treated ourselves.
EXCELLENCE: We treasure colleagues who humbly strive for excellence.
LEARNING: We share our knowledge with the best and brightest to better prepare the caregivers for tomorrow.
INNOVATION: We constantly seek new and better ways to care for our patients, our members, our community, and the nation.
SAFETY: We provide a safe environment for our patients and members and the Geisinger family.
We offer healthcare benefits for full time and part time positions from day one, including vision, dental and domestic partners.* Perhaps just as important, from senior management on down, we encourage an atmosphere of collaboration, cooperation and collegiality.
We are an Affirmative Action, Equal Opportunity Employer Women and Minorities are Encouraged to Apply. All qualified applicants will receive consideration for employment and will not be discriminated against on the basis of disability or their protected veteran status.
About Geisinger
Geisinger is committed to making better health easier for the more than 1 million people it serves. Founded more than 100 years ago by Abigail Geisinger, the system now includes nine hospital campuses, a 550,000-member health plan, two research centers and the Geisinger Commonwealth School of Medicine. With nearly 24,000 employees and more than 1,600 employed physicians, Geisinger boosts its hometown economies in Pennsylvania by billions of dollars annually. Learn more at geisinger.org or connect with us on Facebook, Instagram, LinkedIn and Twitter.