RN Home Infusion (Community-Based)
You're ready for your next challenge, the kind that only a nationally recognized healthcare system can provide. At Geisinger, leading healthcare change starts with collaboration, community and lifelong learning. From our systemwide initiatives like our Nurse Residency Program and the Geisinger Nursing Institute, we give our nurses the tools to build a career with lasting impact.
Job Title RN Home Infusion (Community-Based) Location Community Based (Snyder County, PA) Job Category RN - Registered Nurse, Nursing and Nursing Support Work Type Full time Department Infusion Team Date posted 11/23/2022 Job ID R-37951
Success Profile
What makes a successful nurse at Geisinger? Check out the top traits we're looking for and see if you have the right mix.
Collaborative
Communicator
Compassionate
Problem-solver
Team Player
Trustworthy
Culture
Everything we do is about caring for our patients, our members, our students, our Geisinger family and our communities. Our nurses treat each other with respect and compassion, embrace diversity and take time to connect and listen. We are led by five main values:
Kindness

Excellence

Safety

Learning

Innovation
Learn more
Our Geisinger Family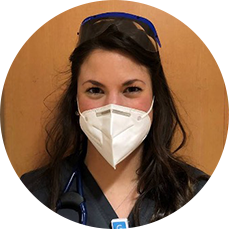 Growing up in the northeast, Geisinger has always had a reputation of being a leader in cutting edge medicine. Being part of their staff is both a privilege and honor. So far working as a RN, has been an incredible experience. The staff is knowledgeable and passionate about their field. They are always willing to help me further my education and skills.
RN, Telemetry Unit, GMC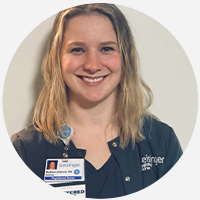 I had a very positive experience as a student nurse during my clinical rotations and knew I wanted to join the nursing team at Geisinger Lewistown Hospital. As a new nurse everyone has been extremely helpful. My coworkers are dedicated to the success of the team and providing the best care possible for our patients.
RN, Orthopedic Oncology, GLH



I'm excited to take the lessons I've learned along my journey from bedside nurse to educator to leader and help position Geisinger's more than 6,500 nurses—in all positions, from LPNs to RNs to advanced practice nurses—for their own future successes.
Chief Nursing Executive, MSN, RN

Benefits
Health and Wellness Programs

Tuition Reimbursement

Professional Development

Maternity and Paternity Leave

Collaboration

Awards and Recognition
Responsibilities
Job Summary
Provides infusion nursing services to patients as prescribed by their physician. Assess, plan and teach patients from a broad age range and diverse backgrounds about the infusion, the therapy and the equipment required to provide infusion services.
Job Duties
Works with a variety of referral sources.
Obtains information from referral sources necessary to process the referral including but not limited to demographics, patient specific information including past medical and surgical history, height and weight.
Performs the necessary tasks to initiate and provide prescribed therapy for the patient, including but not limited to scheduling of appointments, ordering of supplies and medication and communicating with other departments.
Obtains any other needed information from sources i.e. ordering physician's office, patient, etc.
in order to provide the therapy to the patient.
Verifies all information received utilizing Geisinger's electronic medical record and interviewing client.
Communicates referral information both verbally and electronically to the appropriate departments and outside agencies as appropriate and necessary for care.
Develops and maintains a plan of care based on the patient's current needs in relation to the ordered therapy and provides education to the patient and caregiver for the prescribed therapy and vascular access device.
Performs an assessment of the patient including the venous system.
Communicates any concerns with the physician.
Prepares medications for infusion using aseptic technique, according to the manufacture's recommendation and policy and procedures.
Performs peripheral venipunctures, midline, and PICC insertions only after training has been completed and a competency has been established.
Provides care and maintenance of vascular access devices for patients in accordance with approved procedures and standards of care.
Performs peripheral venipuncture for labs as required.
Collaborates with the pharmacist and ordering physician for reporting of the patient's progress, response and tolerance of therapy.
Verifies that consent and necessary paperwork is in place for therapy as required.
Verifies prior authorizations are obtained and in place prior to administration of therapy.
Verifies required procedures and labs are completed and results are reviewed by the ordering physician prior to administration of the therapy.
Ensures that pumps and other equipment are maintained and inspected as per protocol and accrediting body standards.

Work is typically performed in a clinical environment. Accountable for satisfying all job specific obligations and complying with all organization policies and procedures. The specific statements in this profile are not intended to be all-inclusive. They represent typical elements considered necessary to successfully perform the job. Additional competencies and skills outlined in any department-specific orientation will be considered essential to the performance of the job related to that position.
Position Details
Hours: Monday through Friday: Typical Hours are between 8:30AM and 5:00PM
Travel: Community Based Role - Travel is required. Primary locations will be Snyder, Union, Northumberland and Mifflin Counties but travel beyond that may be required based on business need. Mileage is reimbursed.
On-call and Weekends: Currently there is no on call, weekends, or holidays (subject to change in the future)
Required experience: 3 years of RN work experience
Preferred Experience: Our ideal RN candidate would have previous Home Health or Infusion work experience.
**********************************************************************************************
At Geisinger, the caring that we provide to our patients and members also extends to you and your family. Our competitive compensation and benefits package helps you and your loved ones stay healthy, meet your financial goals and thrive professionally and personally.
Benefits

: Geisinger offers a comprehensive suite of healthcare benefits, including medical, prescription drug, vision, dental coverage and 401K. And with our healthcare benefits, you'll also receive care from one of the top innovative healthcare systems in the country. Our suite of benefits supports you and your family in a variety of ways, including coverage for same-sex or opposite-sex spouses, domestic partners and their children and stepchildren.

Paid Time Off:

Our generous paid-time-off packages allow you to take the time you need to travel, rest, and care for and reconnect with friends and family. We also offer paid military and parental leave.

Diversity and Inclusion:

We strive to create an environment where our patients, health plan members and employees can be their most authentic selves. Join one of our many Employee Resource Groups (ERGs). ERGs provide opportunities for all Geisinger employees to build internal and external networks and further develop professionally. ERGs are formed around common identities but are open to all employees.

Tuition Assistance

: Up to $5,000 tuition reimbursement

:

 We offer tuition reimbursement towards both undergraduate and graduate degrees.(Part time and Full Time Positions only)
Retirement:

We contribute 5% of your salary to your retirement plan and offer auto-enrollment to make saving convenient for you.
Education
Graduate from Specialty Training Program-Nursing (Required)
Experience
Minimum of 3 years-Nursing (Required)
Certification(s) and License(s)
Basic Life Support Certification - Default Issuing Body; Licensed Registered Nurse (Pennsylvania) - RN_State of Pennsylvania
Skills
Patient Assessment And Care; Computer Literacy; Interpersonal Communication; Teamwork; Communication; Health Information Documentation; Clinical Skills
About Geisinger
Founded more than 100 years ago by Abigail Geisinger, the system now includes ten hospital campuses, a 550,000-member health plan, two research centers and the Geisinger Commonwealth School of Medicine. With nearly 24,000 employees and more than 1,700 employed physicians, Geisinger boosts its hometown economies in Pennsylvania by billions of dollars annually. Learn more at geisinger.org or connect with us on Facebook, Instagram, LinkedIn and Twitter.
Our Commitment to Diversity, Equity and Inclusion
Geisinger values who you are, where you are from, and where you are going. We seek out people of various backgrounds and cultures with unique abilities, non-traditional career paths and ambitious aspirations. We are an Affirmative Action, Equal Opportunity Employer. Women and Minorities are encouraged to apply. All qualified applicants will receive consideration for employment and will not be discriminated against on the basis of disability or their protected veteran status. Read more about Our Commitment to Inclusive Recruiting.
Our Vision & Values
Everything we do is about making better health easier for our patients, our members, our students, our Geisinger family and our communities.
KINDNESS: We strive to treat everyone as we would hope to be treated ourselves.
EXCELLENCE: We treasure colleagues who humbly strive for excellence.
LEARNING: We share our knowledge with the best and brightest to better prepare the caregivers for tomorrow.
INNOVATION: We constantly seek new and better ways to care for our patients, our members, our community, and the nation.
SAFETY: We provide a safe environment for our patients and members and the Geisinger family.
Our Benefits
We offer healthcare benefits for full time and part time positions from day one, including vision, dental and prescription coverage.