For over a century, Geisinger has created easy access to healthcare for our friends and neighbors in Pennsylvania. Living and working here, you'll join one of our tight-knit communities, and experience a quality of life you can't get elsewhere. You'll have opportunities to better your life and make a difference – at home and across the country.
Use your LinkedIn profile to find the right jobs matched for you.
Job Matching
Best employer for healthy lifestyles – National Business Group
Access to 121 state parks
Best employer for healthy lifestyles* – National Business Group
A place to build a career path and blaze your own trail.
000Access to 121 state parks000
Only at Geisinger.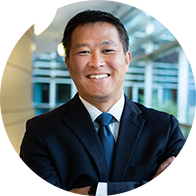 There is beauty in the simplicity of taking care of whoever comes in the door, for whatever they are there for, regardless of what insurance they have (or don't have) and what language they speak (or don't speak).

Geisinger President and CEO

Culture
Career growth opportunities
Grow your career from day one with opportunities for clinical and academic research, professional development, and training and education programs across the system.
Comprehensive
benefits
The caring that we provide to our patients and communities also extends to you and your family. Click here to learn about our benefits.
Military friendly
environment
We value your military service and know that your skills and experience will help us impact the lives of our patients and communities. Learn about military and veteran jobs.
Diversity, equity and inclusion
As an LGBTQ Healthcare Equality Index Leader, you can feel proud to join an organization that shares your values and celebrates your experiences. Learn more about our commitment to D&I.
Leading healthcare
change
Ranked within the Top 8 Most Innovative Healthcare Systems by Becker's Hospital Review, help us shape the future of health.
A better quality
of life in PA
Discover what each of our communities across Pennsylvania offers and experience a quality of life you can't get elsewhere.
A place that pushes you to go further as it pulls you in closer.
SpaceGenerous paid-time-off packages Space
Only at Geisinger.
SpaceTop military friendly employer - Viqtory