At Geisinger, we're leading healthcare change with a commitment to lifelong learning. No matter where you are in your career or how you join the organization, we'll help you achieve your professional goals. We know no two career journeys are the same and we're proud to offer a comprehensive set of tools and resources to help you get where you want to go. Each offering gets you closer to building a successful career with lasting impact.
We invest in everyone's development from day one. Programs and benefits are designed to support your development whenever you're ready and wherever you are. Take part in our internal programs or find what's right for you with tuition reimbursement. Here are a few ways we're committed to helping you succeed at Geisinger.
Geisinger's School at Work (SAW) program
Helps employees to advance their careers, further their education and keep their skills relevant in today's workplace. SAW provides opportunities for continuous learning, career development and personal growth.
Apprenticeship and On the Job Training (OJT) programs
Kickstart your career by earning a certification while working full time. With programs like our EMT Apprenticeship or Phlebotomist training program, you don't have to wait to advance your career.
Onsite MBA program
Going back to school while working full time isn't easy. So, we brought an MBA program to you. Complete your MBA through the University of Scranton with classes at Geisinger locations.
Geisinger Nursing Scholars Program
A comprehensive program that provides financial, educational, and well-being support for full-time, part-time, and flex employees who would like to become a registered nurse.
Building a diverse and inclusive workplace
We know that our diversity - our unique abilities, non-traditional career paths, different heritage and life experiences - generate better ideas to solve complex problems of the changing healthcare landscape. It is through our commitment to inclusion and equity that we unleash the power of our diversity. Learn more about our commitment to D&I.
GED Support
We provide financial support to any Geisinger employee who is preparing to earn their GED, or high school equivalency diploma.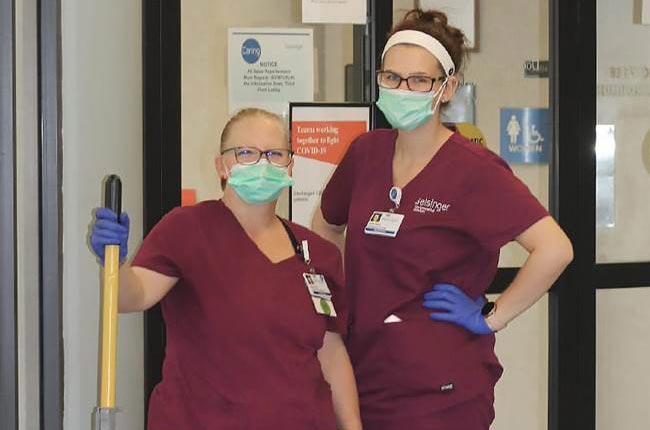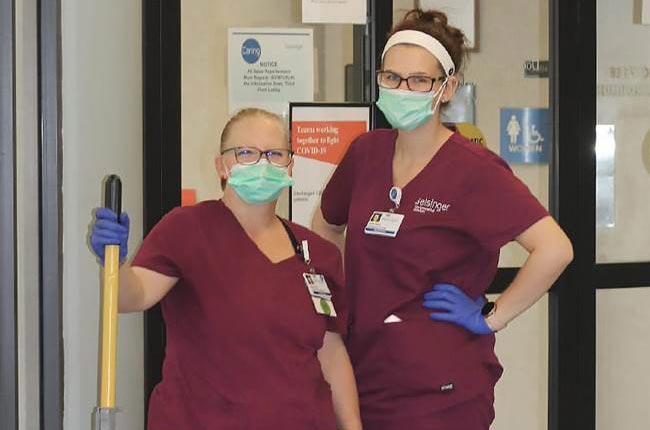 You've got goals, we'll help you achieve them
Professionals join Geisinger at all stages of their career. For many, training starts here at Geisinger with our clinical and non-clinical training programs. Others are attracted to Geisinger well into their career journey because of the opportunity to develop professionally, and both learn and teach. Which is why our workforce is diverse with employees with healthcare and non-healthcare backgrounds, and at all experience levels.
Geisinger is a place to enrich your professional journey, whether working in our hospitals or studying at our School of Medicine. And with our competitive pay, time off, benefits and retirement packages, and career development opportunities, you can get more out of life – making a lasting impact for your family and friends as well patients, members and students.
Geisinger Academy
Engagement, professional development, and retention are all part of our commitment to you at Geisinger. The Geisinger Academy's educator competency model is woven throughout our diverse curriculum which is evidence-based, holistic, and focuses on best practices and the future of health. The Geisinger Academy represents an all-inclusive, comprehensive view of education opportunities available to Geisinger learners and employees. It currently represents programs through Education, Organizational Development and Learning, and Research. The Academy is intended to make education and professional development easily available.
Health Profession Training Programs
Build your career in the health profession in one of our schools or training programs. Allied health and other professionals support the health system by providing a variety of technical and clinical serves critical to caring for our patients. Geisinger offers allied health and additional programs dedicated to developing the skills and knowledge necessary to thrive in these specialities.
Learn more about our programs here
Geisinger Administrative Fellowship
Building on our values of learning and innovation, Geisinger offers a two-year leadership training program that fosters growth and development as a healthcare and insurance leader. Through close relationships with system leaders, Fellows create and implement solutions to real-world healthcare problems.
Learn more about our Administrative Fellowship here
Geisinger offers a variety of leadership development programs to help you advance with our organization. They include:
Partners in Leadership

Nurses Emerging as Leaders

E. Allen Deaver Leadership Program

Aspiring to Lead
The opportunities for career progression and growth throughout Geisinger, means that there is no single career path. The size and reach of our programs and service lines offer various ways for you to gain experience in new areas. And with the support of the entire Geisinger family, you can grow to meet and achieve your personal and professional goals. Here are just a few examples of the different career path's some of our employees take:
Stefani's Career Path
Geisinger LPN — worked flex while pursuing BSN
Geisinger RN
Clinical RN Supervisor Geisinger Endoscopy
Learn More
Paul's Career Path
Student Nurses Aid while in school
Hired as RN after graduation
Using Tuition Reimbursement to pursue MSN
Learn More