For communities across the country, health doesn't have to be a destination: It can be a daily opportunity. At Geisinger, we empower our communities to do well and be well by removing barriers to advanced healthcare in all the moments where health makes its home.
For more than 100 years, we've served our region while working to create a national model for improving health. Today, we're focused on bringing them services that improve every facet of life to drive total health, inside and out.
Our Values
Kindness

Excellence

Safety

Learning

Innovation
Learn more
Breadth of our organization
Geisinger is committed to making better health easier for the more than 1 million people it serves. Founded more than 100 years ago by Abigail Geisinger, the system now includes ten hospital campuses, a 550,000-member health plan, two research centers and the Geisinger Commonwealth School of Medicine. With nearly 24,000 employees and more than 1,600 employed physicians, Geisinger boosts its hometown economies in Pennsylvania by billions of dollars annually.
Strategic Priorities
Growing our share of risk membership and enhancing our ability to manage the at-risk population
Geisinger Health Plan
Our 500,000+ member health plan known for its high-quality, affordable healthcare benefits.
65 Forward
Senior-focused primary care centers where physicians can focus on a patient panel size of up to 400, well below the national average panel size.
Geisinger at Home
Team-based care that makes it easier to improve health by meeting patients where they are – right at home.
Intersection between care and coverage
We've consistently demonstrated that closer alignment between Geisinger Health Plan and our healthcare providers benefits the communities we serve, resulting in 18% lower readmission rates, 7.9% lower cost of care, 10% better in cancer screenings and more.
Fresh Food Farmacy
Groundbreaking program that uses food to provide life-saving alternatives to patients with diabetes.
Achieving continuous improvement among measures of organizational health
Destination Medicine
Geisinger cares for cardiac, spine, bariatric and joint replacement patients from across the country and has been consistently designated as a national leader for high quality, affordable care.
Geisinger Academy
Engagement, professional development and retention is part of our commitment to you at Geisinger. The Geisinger Academy provides a continuum of learning opportunities including courses, certificates, master's degrees, communities of practice and executive education. The Academy fosters the development of competencies and skills focused on teaching and learning, communication, management and leadership, scholarly activity and precision medicine. Curriculum is evidence based, holistic and focused on best practices and the future of health with Geisinger's competency model woven throughout our diverse curriculum.
Diversity and Inclusion Council
Built from a cross-section of employees across the system, this council ensures alignment with Geisinger's mission of providing culturally competent care and developing and sustaining a diverse workforce.
Top patient satisfaction
Geisinger providers consistently rank in the top 10 percent in patient experience nationally from Press Ganey survey results, which gives patients an opportunity to grade the service and care they received from a provider.
Employee engagement and retention
We continually seek to improve in big and small ways and ensure our employees are an important part of our success:

We invest in your development with opportunities for mentorship, professional growth, and career advancement.
Our employee engagement surveys foster an environment of continuous listening and dialogue with our employees to enhance communication, provide more real-time feedback, and create a culture of broader transparency, shared accountability.
Putting the consumer first by delivering the access, convenience and coordination they desire
Mail order pharmacy
Prescriptions refilled to patients' homes every 90 days so they never have to worry about running out of their medications.
Growing retail and mail-order pharmacy to save patients money and promote better medication adherence.
Primary Care expansion and redesign
Support our communities with the growth of our network, facilities, and services to provide the best care.
Expanded care team: physicians work with a team of advanced practitioners, nurses, dietitians, pharmacists and psychologists to better manage the health of patients.
Telemedicine
Provides patients with access to specialty care and primary care from the comfort of their home.
Digital strategy
We have a comprehensive organizational strategy around digital transformation to provide a personalized, state-of-the-art consumer experience. Our commitment to providing our consumers easy access to manage their care ultimately leads to better clinical outcomes and increased customer satisfaction.
Awards and recognition
Helping bring the most advanced care available to a growing and changing population, we are proud to be nationally recognized for our work in leading healthcare change:

Named top 100 Hospitals in America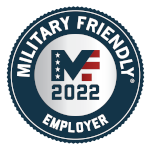 Dr. Ryu ranked in Top 100 Most Influential People in Healthcare