Nursing Students
At Geisinger, all moments, both big and small, teach us how to provide better care for our patients. With your graduation on the horizon, Geisinger can offer you critical learning and growth opportunities, setting the foundation for a long and successful nursing career. Through pioneering initiatives like the Geisinger Nursing Institute and educational programs like our Nurse externship program, which helps grow future nurse leaders in our system, you can learn, grow and build a career with a lasting impact not just on your patients, but on the future of health.
Nurse externship program
Our nurse externship program is available across our system to provide nursing students the opportunity to practice hands-on patient care and develop their professional nursing skills.
Program details
Annual 10-week, paid program offered from May through July
Offered for all units across the system; students can interview within their top preferred units
Students are assigned 1:1 to a RN preceptor
Builds understanding of operations in an acute care setting and the daily role and responsibilities of the professional nurse
Focuses on developing communication skills, critical thinking skills and time management skills
Following this program, nursing students will have the opportunity to transition into part-time and full-time roles within Geisinger. To apply as a nurse extern, click here.
Clinical placement at Geisinger
Each year, Geisinger welcomes over 2,000 nursing students of various levels including LPN, ASN, BSN and CRNP. To help transition nursing students into a clinical placement that aligns with their passion, our nursing education team is there every step of the way. Through a comprehensive onboarding/new hire orientation, as well as ongoing competency and professional development of the nursing care team, our process allows for a smooth shift from classroom to work unit. Additionally, Intern and Extern programs are offered during the summer and provide impactful experiences to spark a thriving career.
Clinical placement for nurses that aligns with your passion.
Benefits and support
Tuition assistance
Through our tuition reimbursement program, eligible employees can now receive up to $3,000 per year toward an undergraduate degree and up to $5,000 per year toward a graduate-level degree. Active full-time and part-time employees (0.5 FTE or greater) are eligible for tuition reimbursement. Employees must be in active status on the first day of classes, and at the time of reimbursement payout.
Career development
Nursing is a profession of life-long learning. At Geisinger, our Nursing Education and Leadership Teams help you expand your knowledge, grow your skills, and develop your nursing career. Through one to one instruction; simulation and classroom education; and various types of online educational resources, we can provide you ample ongoing opportunities in both clinical and leadership development.
Scholarships
Scholarships are available to support nurses (both RNs and LPNs) returning to college for advanced nursing degrees. Scholarships are offered at various times throughout the year to supplement the Tuition Reimbursement Benefit. We are thankful to the many generous scholarship donors that support nursing education.
View sample criteria for scholarship
Our Geisinger Family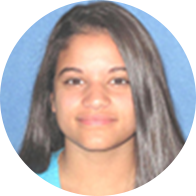 Geisinger employees have always shown me immense kindness, both as an employee and as a nursing student during clinicals.
Nursing Assistant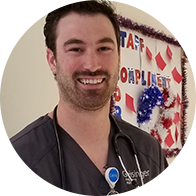 The opportunities in nursing are endless. Within Geisinger, there are many ways to better yourself through continuing education.
RN in the Geisinger Lewiston Hospital Emergency Department