Advanced Practice
At Geisinger, caring goes well beyond exceptional healthcare; it's also about the excellent quality of our people and the culture of dignity and respect they strive for each and every day. From the small moments celebrating our employees' birthdays and achievements, to honoring those who demonstrate Geisinger's principles with a North Star Award, excellence is embedded in our culture.
As a member of our Advanced Practice Team, which includes Physician Assistants, Nurse Practitioners, Certified Registered Nurse Anesthetists and Certified Nurse Midwives, you'll work side by side with our providers, receiving the respect you deserve so you can deliver excellent patient care. We're continuously striving for a workplace where you can be at your best and have a career with a lasting impact.
Advanced Practice Nursing Council
A decade ago, we established the Advanced Practice Nursing Council, to ensure Advanced Practice team members have a voice among the organization leadership. The Council's primary goal is to foster excellence in the Advanced Practice team and work with upper administration on system issues.
Advanced Practice Nursing Council gives team members a voice among leadership.
Benefits and support
Tuition assistance
Through our tuition reimbursement program, eligible employees can now receive up to $3,000 per year toward an undergraduate degree and up to $5,000 per year toward a graduate-level degree. Active full-time and part-time employees (0.5 FTE or greater) are eligible for tuition reimbursement. Employees must be in active status on the first day of classes, and at the time of reimbursement payout.
Scholarships
Scholarships are available to support nurses (both RNs and LPNs) returning to college for advanced nursing degrees. Scholarships are offered at various times throughout the year to supplement the Tuition Reimbursement Benefit. We are thankful to the many generous scholarship donors that support nursing education.
View sample criteria for scholarship
Certification bonus
Nursing leadership encourages and supports increased professional growth through continuing education and specialty certification. To demonstrate the commitment to this level of professionalism, there are campus specific reward and recognition programs to support certification review, certification testing and acknowledgment of the achievement.
Career development
Nursing is a profession of life-long learning. At Geisinger, our Nursing Education and Leadership Teams help you expand your knowledge, grow your skills, and develop your nursing career. Through one to one instruction; simulation and classroom education; and various types of online educational resources, we can provide you ample ongoing opportunities in both clinical and leadership development.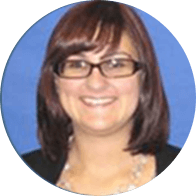 Because of Geisinger's tuition reimbursement program, it was made possible for me to advance my education and obtain a post-master's certificate as an adult-gerontology acute care nurse practitioner. I am now duel certified in family practice and acute care.
Nurse Practitioner