At Geisinger, we're committed to keeping our families, patients, communities safe with the help of our EMS teams. There's never been a better time to start a new career at Geisinger.
Why join Geisinger?
Geisinger's Division of EMS includes Geisinger Emergency Medical Services, Geisinger Life Flight, and Geisinger Mobile Healthcare and is a recognized leader of EMS in central Pennsylvania.
Covering the spectrum of EMS, our field clinicians are recognized for their vital services of emergency response, patient transfers, and in-home care.
Latest in tech and protocols:

Blood Products on Life Flight Air and Ground
Expanded scope of practice Critical Care Flight Paramedic
Emergency Triage, treatment, Transport (ET3) pilot participant for Centers for Medicare and Medicaid Innovation; treatment-in-place, alternative destinations
State of the art aircraft, ambulances, squads, heart monitors, video laryngoscopy, telemedicine

Collaborative medical direction with boarded Emergency Medicine/EMS physicians.
Medical support for special events and tactical team.
Growing an EMS workforce with apprenticeships for EMT, AEMT, and Paramedic and development of in-house training and EMS Explorer Post.
Involvement through focus teams and carve-out time for extra duties and development.
Growing services and geography year over year with new opportunities to serve.
Health system affiliation creates pathways to other healthcare careers and educational assistance.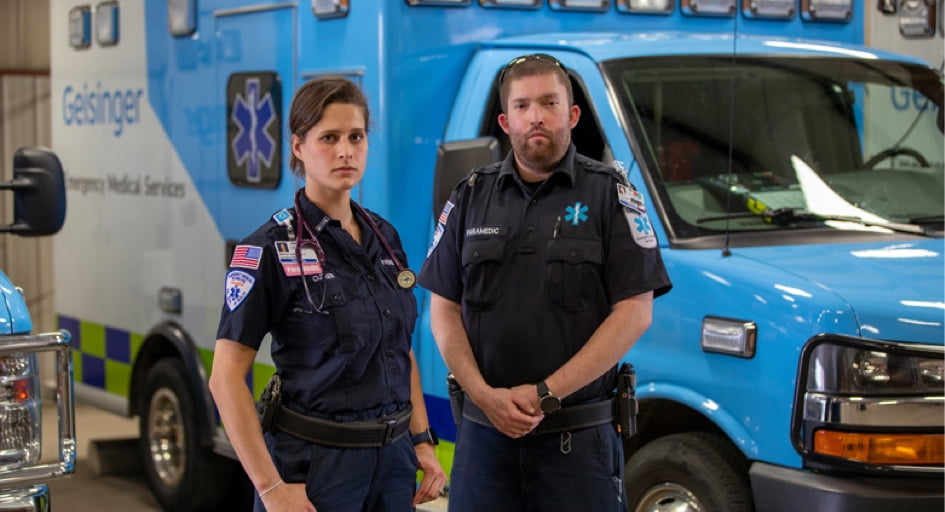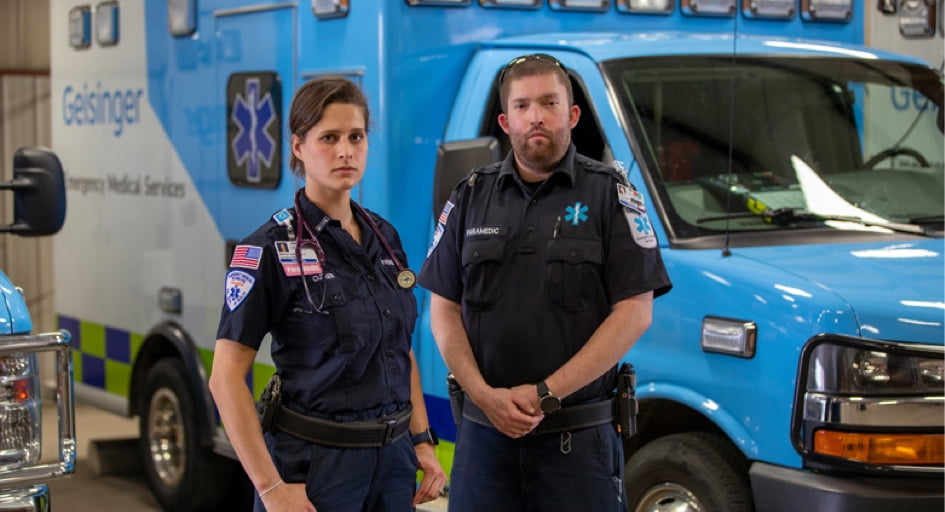 Sign-on bonuses and incentives
Bonus:
EMT $5,000 paid out over 24 months for full-time positions
Paramedic $7,500 paid out over 24 months for full-time positions
Critical Care Paramedic $10,000 paid out over 24 months for full-time positions
Shift differential:
EMT $2 transport premium- days. $2 for evenings
Paramedics $4 weekday/evening/nights. $2 weekend days. $5 Weekend/evening nights
Critical Care Paramedic $4 weekday/evening/nights. $2 weekend days. $5 weekend/evening nights
Dispatcher/Comm Tech - $2 evenings/weekends
Our Geisinger Family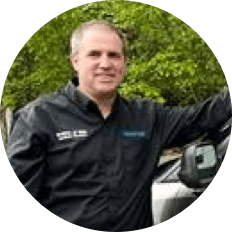 I became an EMT at Penn State University in 1992 while completing a degree in, of all things, engineering! I quickly developed a passion of medicine, which led me to paramedic school, and eventually medical school and emergency medicine residency. My EMS exposure and experienced allowed me to complete an EMS Fellowship with the Fire Department of New York City (FDNY), and subsequently return to Geisinger to form and lead the Division of EMS. It is an honor and privilege to serve with my EMS colleagues in Geisinger EMS, Geisinger Life Flight, and Geisinger Mobile Healthcare.

DO, FAEMS, FACEP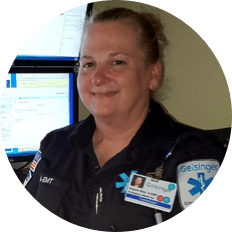 I was working at Geisinger Health in Environmental Services when I had the opportunity to take an Emergency Responder class at my local fire company. I immediately was "bitten by the EMS bug" and enrolled in an EMT class after which I transferred to Geisinger EMS in Danville. Since that time I have went on to become a certified Advanced EMT and have cross trained as a Medical Transport Dispatcher. It is nice to have opportunities to move in our system and develop new skills.

Advanced EMT, GEMS-Danville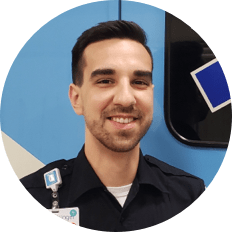 I've enjoyed my time learning and growing as an EMT through Geisinger because of my amazing co-workers. They're some great teachers with tremendous patience and kindness. I'm always learning something new and I love that about my job.

EMT Apprentice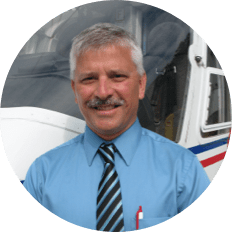 Geisinger has provided me amazing opportunities for professional and personal growth. I began my career at Geisinger as a Life Flight communications specialist. I received my paramedic and nursing education at Geisinger. I was provided opportunities to learn and grow as a paramedic, nurse, manager and now the program director for Life Flight.
I am thankful for the countless mentors I have had over the years that fostered my development as a leader.

Director Life Flight Operations
Benefits
We offer a competitive compensation and benefits package from day one, including:
Medical, dental and vision coverage

401(k)

Company-paid life and disability insurance

Generous paid-time-off policy

Tuition assistance

Additional health and wellness perks
Connect with a recruiter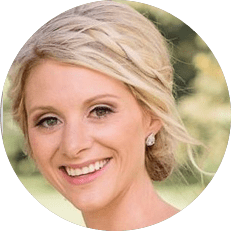 "Here at Geisinger, we strive on a healthy and safe environment for our Employees, Patients and Community. If you are looking for a Career as a first responder with a team where you can grow and develop your professional and person goals, please reach out to me. Geisinger has recently increased our EMS starting rate and Bonus. We also offer a competitive benefits package, referral and retention bonus, and tuition reimbursement for eligible positions.
We look forward to you joining our team."
Stephanie Lagerman