Lifestyle
There's a lot that will surprise you about the fifth most populous state in the country. From the fresh air to the lower cost of living to the tight-knit communities, living in Pennsylvania grants you access to a better quality of life. And at Geisinger, we believe that the time you spend outside of work is valuable, which is why we're committed to helping you maintain a healthy work-life balance that lets you be there for your friends, family and communities.
Relocating to Pennsylvania
Our Geisinger locations are surrounded by natural beauty that will give you plenty of opportunities for outdoor recreation. The regions we serve also house a variety of arts and entertainment venues, dining options and cultural experiences for children and adults. Starting salaries are more generous than in traditional academic centers, and in most of our footprint, the costs of living and real estate are lower than in nearby metropolitan areas. In Geisinger communities across the state, not only will you know your neighbors, but you'll regularly come together to support and celebrate each other. For that reason, Pennsylvania is a great place to raise a family with perks that include:
Quaint towns
Local festivals
Unique small businesses
Nationally recognized Blue Ribbon schools
Safe neighborhoods
Quiet streets
Recreation
With over 121 state parks, Pennsylvania is a playground for outdoor enthusiasts. Activities you can partake in include:
Mountain biking
Fishing
Hiking
Camping
Skiing
Boating
Philadelphia, New York City and Washington, D.C. are all within a few hours' drive of Pennsylvania. You'll have access to arts and culture including:
Live music
Shopping
Theater
Dining
Museums
Sightseeing
Regions & Locations
Learn more about the regions our Geisinger family calls home and explore their geographical locations:
Central Susquehanna Valley (Bloomsburg, Danville, Lewisburg, Williamsport) boasts beautiful scenery, an exceptionally high quality of life and a low cost of living.
Northeast Pennsylvania (Scranton, Wilkes-Barre) offers the choice of living in quiet, serene rural or suburban areas within easy commuting distance of its two larger cities.
Central Pennsylvania (Lewistown, State College) is anchored by State College, home to Pennsylvania State University, and a wide range of downtown restaurants and shops.
Best employer for healthy lifestyles
– National Business Group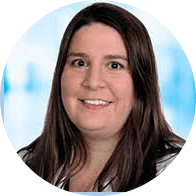 I love traveling, and in the last year, I've been to Portugal, Zambia, Los Angeles, New Orleans and Orlando. I take a trip at least once, sometimes twice, a month. Working here gives me a strong work-life balance.
Epilepsy Neurology, Neurology