Certified registered Nurse Anesthetist
At Geisinger, our people contribute to fostering an inspiring and supportive team where you can begin or continue your career. As a CRNA, you'll be empowered to pursue your expertise across our various specialty teams such as cardiac, neonatal, and OB in our community hospitals or surgical centers. A CRNA role with Geisinger provides you with the unique opportunity to select the region that's best suited to your clinical skillset, so you can thrive – professionally and personally. At the end of the day, your reward is knowing you've made a positive difference in the lives of our patients, our members, and our communities.
Job Title Certified registered Nurse Anesthetist Location Lewistown, PA Job Category CRNA, Advanced Practice Work Type Full time Department Western Region CRNA Division Date posted 08/29/2022 Job ID R-32531 Starting Salary Newly implemented competitive compensation and $50,000 loan forgiveness 403B Geisinger contributes 5% of your compensation (up to $147,000) plus 9% for any earning over $147,000 CME Allowance $3,000 with the ability to roll over $1,000 to the following year. 10 CME days Work/Life Balance 23.5 PTO days annually, 6 national holidays
Success Profile
What makes a successful CRNA with Geisinger? See if you have what it takes.
Team Player
Integrity
Motivated
Optimistic
Life-Long Learner
Purpose
Culture
Founded more than 100 years ago by Abigail Geisinger, our mission has always been at the core of everything we do: to be the best hospital for care. This has led us to deliver the highest standard of world-class care to our patients. Here, you'll work alongside the brightest minds in the industry and continually feel inspired by your collaborative teammates. As a nationally recognized healthcare system, we offer the unique teaching and mentorship experiences you need to grow a rewarding career path. Plus, with the opportunity to select from one of our three regions to live and work in, you'll feel confident knowing you've come to the designated clinical site that's best suited to your expertise.
Discover one of our three regions, each with their own unique feel and charm.
With the opportunity to select from one of our three regions to live and work in, you'll feel confident knowing you've come to the designated clinical site that's best suited to your expertise.
Geisinger Western Region
In Geisinger's western region, you'll experience the small-town agricultural feel of Lewistown, PA and the entertainment value of Penn State University in State College PA.
Get to know our facilities in the western region:
Geisinger Lewistown Hospital
Geisinger Grays Woods, State College PA
Endoscopy Lewistown
View all our locations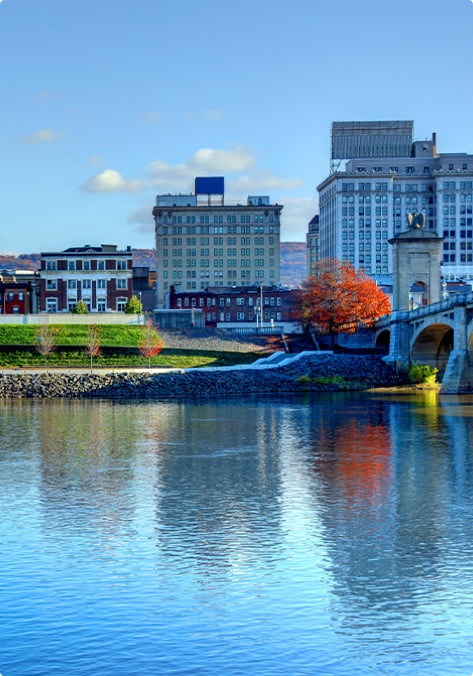 Geisinger Central Region
Geisinger's central region covers the beautiful mountainside and lush valley communities in central eastern Pennsylvania. Here, you'll enjoy a scenic region and find unique opportunities to take your career to the next level.
Check out the hospitals and surgery centers in the central region:
Geisinger Medical Center
Geisinger Bloomsburg Hospital
Geisinger Shamokin Area Community Hospital
Geisinger Outpatient Surgery Center Woodbine
Geisinger Medical Center Muncy
The Orthopaedic Center Pennsylvania
View all our locations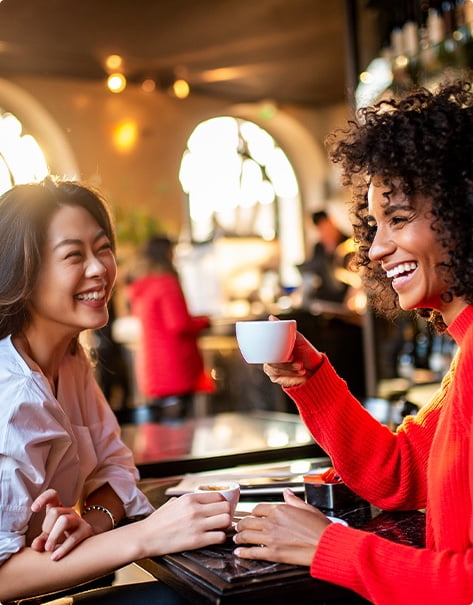 Geisinger Northeast Region
Geisinger's northeast region is nestled in the small, picturesque cities of Wilkes-Barre and Scranton, which offer several benefits for a high-quality lifestyle and rewarding career growth.
Discover the various facilities the northeast region has to offer:
Geisinger Community Medical Center
Geisinger Wyoming Valley Medical Center
Geisinger South Wilkes- Barre
New Ambulatory Surgery Center, Geisinger Centerpoint Healthplex
View all our locations
Our Geisinger Family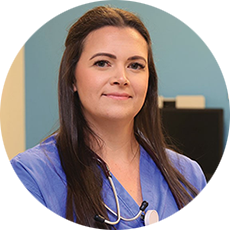 What makes Geisinger unique is that it is a healthcare system providing innovative care to patients of all ages. It is amazing to have the ability to deliver high quality care for neonates and centenarians in the same facility. I was most surprised by the number of different services/specialties that are provided. I enjoy being able to care for a variety of different cases and patient populations

MSN, CRNA
Benefits
Health and Wellness Programs

Tuition Reimbursement

Professional Development

Maternity and Paternity Leave

Work/Life Balance

Awards and Recognition

Up to $1,000,000 in Life Insurance

Retirement Contribution

Disability Coverage

Malpractice and Tail Coverage
Responsibilities
Job Summary
Provides anesthesia care in the operating room in support of surgical, diagnostic and therapeutic procedures under the general supervision of an anesthesiologist. Provides preoperative evaluation and postoperative follow-up. Functions as a patient advocate and confidant, advisor and liaison between patients, families, and physicians.
Job Duties
Anesthetizes patients.
Selects drugs for anesthesia and emergency treatment.
Induces and maintains anesthesia.
Monitors the patient and adjusts medications as needed.
Treats variants of the anesthesia.
Communicates patient's status with the surgeon, anesthetist and Charge CRNA.
Assesses patient status, interprets hemodynamic waveforms and equipment status.
Takes corrective measures to keep patient in stable pre, peri and post anesthesia.
Conducts thorough preop evaluation of patient including chart review.
Instills confidence in patient.
Organizes OR room with equipment monitors and drugs needed for the procedure.
Performs diagnostic equipment checks.
Coordinates with ancillary, nursing and physician staff to ensure a safe environment for patient including positioning, equipment troubleshooting and review of surgical procedure.
Responds to codes and maintains the airway.
Provides anesthesia support to assigned areas.
Charts accurately, completely and efficiently into patient EMR.
Transports patient safely, continues to monitor airway and gives sign-out report to receiving team.
Serves as an anesthesia expert, mentor, and preceptor to peers, staff, residents, students, nurses and ancillary staff.

Work is typically performed in a clinical environment. Accountable for satisfying all job specific obligations and complying with all organization policies and procedures. The specific statements in this profile are not intended to be all-inclusive. They represent typical elements considered necessary to successfully perform the job. Additional competencies and skills outlined in any department-specific orientation will be considered essential to the performance of the job related to that position.
Position Details
We value a team approach to create an environment to begin, or continue, your career.  As a designated clinical site for SRNAs, we provided opportunity for teaching and mentorship.  Growing department transitioning to a 24/7 in-house call model; 8, 10, 12, & 24 hour shifts available.
Education
Master's Degree-Nursing (Required)
Certification(s) and License(s)
Licensed Registered Nurse (Pennsylvania) - RN_State of Pennsylvania; Basic Life Support Certification - Default Issuing Body; Licensed Certified Registered Nurse Anesthetist - Default Issuing Body
Skills
Patient Safety; Care Management Knowledge; Patient Assessment And Care; Clinical Policies And Standards; Patients Rights; Health Information Documentation
About Geisinger
Founded more than 100 years ago by Abigail Geisinger, the system now includes ten hospital campuses, a 550,000-member health plan, two research centers and the Geisinger Commonwealth School of Medicine. With nearly 24,000 employees and more than 1,700 employed physicians, Geisinger boosts its hometown economies in Pennsylvania by billions of dollars annually. Learn more at geisinger.org or connect with us on Facebook, Instagram, LinkedIn and Twitter.
Our Commitment to Diversity, Equity and Inclusion
Geisinger values who you are, where you are from, and where you are going. We seek out people of various backgrounds and cultures with unique abilities, non-traditional career paths and ambitious aspirations. We are an Affirmative Action, Equal Opportunity Employer. Women and Minorities are encouraged to apply. All qualified applicants will receive consideration for employment and will not be discriminated against on the basis of disability or their protected veteran status. Read more about Our Commitment to Inclusive Recruiting.
Our Vision & Values
Everything we do is about making better health easier for our patients, our members, our students, our Geisinger family and our communities.
KINDNESS: We strive to treat everyone as we would hope to be treated ourselves.
EXCELLENCE: We treasure colleagues who humbly strive for excellence.
LEARNING: We share our knowledge with the best and brightest to better prepare the caregivers for tomorrow.
INNOVATION: We constantly seek new and better ways to care for our patients, our members, our community, and the nation.
SAFETY: We provide a safe environment for our patients and members and the Geisinger family.
Our Benefits
We offer healthcare benefits for full time and part time positions from day one, including vision, dental and prescription coverage.
Recently Viewed Jobs
Your recently viewed jobs will appear here